Astra is a beautiful WordPress theme that can be used for portfolios, blogs, businesses, online shops, and more. The free version is being used on more than 200,000 websites, and it has amazing support for page builder WordPress plugins — letting you customize your whole website via the WordPress theme customizer.
Astra is one of the most popular free items available on the WordPress.org theme directory. Developed by Brainstorm force, it is one of the first items you'll find featured in the most popular section, besides the default items installed with WordPress such as Twenty Twenty, Twenty Nineteen, and Twenty Seventeen.
Astra has more than 700,00 active installs and a high 5-star rating from 3563 out of 3640 user ratings as at the time of writing of this review making it one of the highest-rated WordPress themes of all time. The success of this product from Brainstorm Force is mostly attributed to the fact that it extremely fast, highly customizable and has a stylish look and feel which gives your website a polished feel.
As you can probably understand, it is quite an incredible achievement to become one of the most popular items on the WP directory. The even bigger achievement is that this has been achieved in quite a short period of time, with version 1.0.0 being published in April 2017!
And for the whole time since it has been released, no other commercially supported theme has succeeded in dethroning Astra from this coveted placement.
Astra has achieved excellent commendations, including from the likes of great WP influencers such as Chris Lema, and Ben Pines of Elementor – we will feature some of this praise later on in this Astra theme review.
One of the most notable features is that it is lightning fast. This is probably what might have contributed significantly to Astra's popularity and success.
So much so, that the preview version of the Astra theme loads in less than half a second – 384ms to be exact! We ran this on one of the live Starter Site demos, the Outdoor Adventure.
That's a truly remarkable performance.
On the WPAstra site, it is claimed that the site actually loads in less than 0.5 seconds, which as can be seen is a result that can be easily achieved.
The reason why the site is so fast is two-fold:
It is less than 50KB in size by default
It avoids the use of jQuery which degrades performance by blocking rendering and uses native Javascript instead
But let's dig a bit deeper and see what it has to offer.
Astra WordPress Theme Features
Pre-built websites
Those who buy a WordPress theme such as this one are clearly looking to set up a website 🙂 Talk about obvious!
But how does one actually shorten the time required to set up such a site?
As has become the norm with the most popular products, WordPress themes no longer come as a blank slate which you have to build from scratch.
On the contrary, Brainstorm Force and other popular vendors now include a number of pre-built website "templates" for lack of a better word, which is set up as part of the actual installation or setup.
These are known as Starter Sites or Starter Templates and are complete sites for specific niches. To mention a few examples, you'll find that there are complete starter sites for
Restaurants
Financial advisors
Various types of agencies
Medic and health-based sites (clinics, doctors, dentists, etc.)
Education and courses
Fitness and Sport
Food and drink
Pets sites
Different types of online stores and eCommerce sites
Online Courses and Learning Management Systems with specific support for LifterLMS and LearnDash
Service providers such as cleaners, plumbers, electricians, etc.
Freelancers, creatives, bloggers, photographers, and artists
Accommodation and travel
Events and conferences
Home, gardening, construction, interior design
Beauty and health
…and many more.
There are more than 100 starter sites available and are sorted according to your preferred page builder. There are different variations of the themes for:
Elementor page builder
Beaver Builder
Brizy
Gutenberg
Note that some of these starter templates are available for certain page builders only, sometimes they are only available for Astra Pro or other premium packages.
Giving you the ability to import dozens of high-quality website designs, Astra lets you transform your website at the click of a button.You can extend the functionality by upgrading to the pro version of the theme, but a number of free extensions are also available.In this article, I'll show you why Astra is so popular, walk you through the free version of the plugin and explain the benefits of upgrading to Astra Pro.
What Does Astra Offer?
Astra is a highly customisable WordPress theme that has many amazing features.
It's super lightweight, and the developers say that, with default WordPress data, a website using Astra should load in less than half a second. They've taken a number of steps to achieve this, including disabling jQuery and keeping resources under 50kb.
One thing that distinguishes Astra from many other designs is its native support for popular WordPress page builders. It integrates beautifully with page builders such as WPBakery Page Builder (formerly Visual Composer), Beaver Builder, Thrive Architect, Elementor, Divi Builder, Brizy and Gutenberg.
As you'll see later, the starter site system requires you to use Elementor, Beaver Builder, Gutenberg, or Brizy. However, you only need to use one of these four page builders if you're importing a website design.
Astra Customization
Astra's Customizer offers a host of options. For starters, you can change the major theme colors, use Google Fonts and change layout of posts and pages. There are header, sidebar and footer widget areas.
Many themes just let you upload a logo and that's it. Not Astra! You can add a logo to the left or right of the main menu, or center it above the menu. You can also change the logo width and upload different versions for retina displays or mobile.
Another irksome problem with some themes is they make it hard to customize the footer. With Astra's Footer Bar settings, you can have one or two footer bar sections. Each can contain text, a widget or the footer menu. Wisely, Astra's makers have included a shortcode for the current year. (I'm still astonished that the Divi theme doesn't offer this!)
Astra offers transparent headers as a free feature, so you can have a background image stretch into the header area. You can apply a color and transparency to the header as well.
The mobile menu is a basic hamburger icon, but you can change this. For example, I changed the breakpoint at which the mobile menu appears, added the word 'Menu' to the icon and also gave it an outline with rounded corners.
Astra Plugin Integrations
The makers of Astra have worked hard to make it compatible with popular plugins. As mentioned, Astra works very well with page builders. The theme has a right sidebar by default, but you can turn that off to make full width layouts on pages and other content types, or across the whole site.
If you're building an ecommerce site, Astra is a fine choice to use for a WooCommerce shop. The Astra theme builds on the WooCommerce default options to give you more control over the look of your shop and product pages. If you only have downloadable products, Astra supports the Easy Digital Downloads plugin as well.
Working in the e-learning space? Then you'll find that Astra integrates seamlessly with the LearnDash and Lifter LMS plugins.
It's easy to see why the free version of Astra is installed on more than 200,000 websites. It's easy to use and has a great selection of website designs, and there are additional plugins available that extend functionality further.
If you want to unlock the full potential of the Astra WordPress theme, you need to upgrade to the premium version.
Customization options
You can access the tons of customization options with Astra Pro theme offers right in the WordPress customizer. You don't need to move back and forth to hunt for options to modify the aspects of the theme.
As you can see in the screenshot, the customization options are neatly organized in sections like the layout, colors/background, typography, menu, buttons, background images, etc. The number of customization options in each of these sections is astounding.
As the theme comes with tons of customization options, the developers have made it easy to disable the unwanted addons. This modular approach is what I liked the most.
To give you an example of how deep the customization is possible, refer to the below screenshot of how easy it is to change the border radius of the read more button.
It is very much possible to modify every aspect of the theme without touching even a bit of CSS code.
Mobile-friendly options
Astra Pro theme comes with a module called "Mobile Header".
You need to activate it.
When you navigate to Appearance > Customize > Header > Primary Menu. Mobile Header options are listed under different tabs.
Here as you can see, there are various options like menu breakpoint, menu label, menu label, toggle button style, toggle button color, etc.
The default menu breakpoint for Astra is 921px. For example, if a breakpoint is set to 554px then the desktop header will be visible till 554px width and it will change to a mobile header below 554px.
This is really a good feature to hide the menu items under a toggle button on mobile screens or narrow screens.
There are also different menu styles like dropdown, flyout, fullscreen, etc. You also have various toggle button styles as well as minimal, outline, and fill.
Astra theme also comes with the ability for you to set a different logo for mobile devices.
With this, it doesn't serve the usual big desktop logo even for mobile devices thus speeding up the page.
Support for page builder plugins
As explained earlier, the Astra theme is built from the ground-up to be perfectly compatible with most of the popular page builder plugins like Elementor, Beaver Builder, Divi, and so on.
The ability to add Elementor elements in the header bar is possible with the Astra Pro plugin. This is the area in which most of the WordPress themes lack.
Added to it, the various page templates are available right in the post editor.
As you can see you can make the content full-width by disabling the sidebar, hide the post title, and many other per-post or per-page features are there to add in a lot of flexibility when designing landing pages.
Like this, Astra pro has taken care of the intricate aspects and problems that you face every day when designing websites with page builders.
Pre-Built websites
The Astra theme comes with loads of pre-built websites that can be imported with a click of a button.
No one would like to design a website from scratch. So, you need to just install this free plugin and it registers an option called Astra sites under appearance.
These are actually great-looking professional sites and also all of these sites are categorized neatly so that you find the relevant premade site easily or else you can also search the template using the search bar.
It's great that they've made an additional optional plugin for implementing this functionality rather than baking it right inside the core plugin.
These are whole websites, not just pages. Some of these sites require Elementor or Beaver Builder to be active on your site.
SEO-Friendly
Almost all the WordPress themes claim that they're SEO friendly. But only a few of them actually have the features that make them SEO-friendly according to modern SEO standards.
The first aspect is that the Astra Theme is lightning fast. As you perhaps already know page speed is one of the top-ranking factors.
Also, the Astra theme adds schema markup to each and every page on your site by default. You can take this to the next level by using their plugin Schema Pro.
As you may know, implementing schema markup in your web pages is very important for Google, as it is displaying rich snippets and also feature your site in the knowledge graph.
Hooks and Filters
Astra Pro offers hooks and filters for developers to modify/add new functionalities without touching the codebase.
In fact, there is a separate free plugin from the Brainstorm Force team to visualize where the hooks/filters code is inserted.
Custom Layouts
Astra theme comes in with functionality for custom layouts that enable you to add the content in any position of your site.
I make great use of their hooks functionality to insert the Elementor sections and templates at specific pages on my site.
I've added some Elementor sections on my WordPress site.
Here you can see the custom layouts I have to display the different Elementor sections at different places of my theme.
Support and pricing
The support provided by the Astra Pro developers is great. If you have any queries you can mail them or you can also open the tickets in the support section of their site.
They also have a very in-depth knowledge base on their site. If you have difficulties during the installation, customization, you can refer to their extensive knowledge base.
Coming to the pricing, as I've already told they have both free and pro versions of the theme.
The Astra Pro comes at a yearly price of $59/year or you can opt for the lifetime deal at $249. There are also two other plans mini-agency and agency bundle plans coming $169 or $249 / year. The lifetime price for both of these agency plans is $499 and $699.
The agency bundle plans come with all of their other plugins.
For using the Astra theme on client websites, you don't necessarily need an agency bundle. Even their beginner Astra Pro license comes with the ability for you to use the theme with unlimited client sites as well.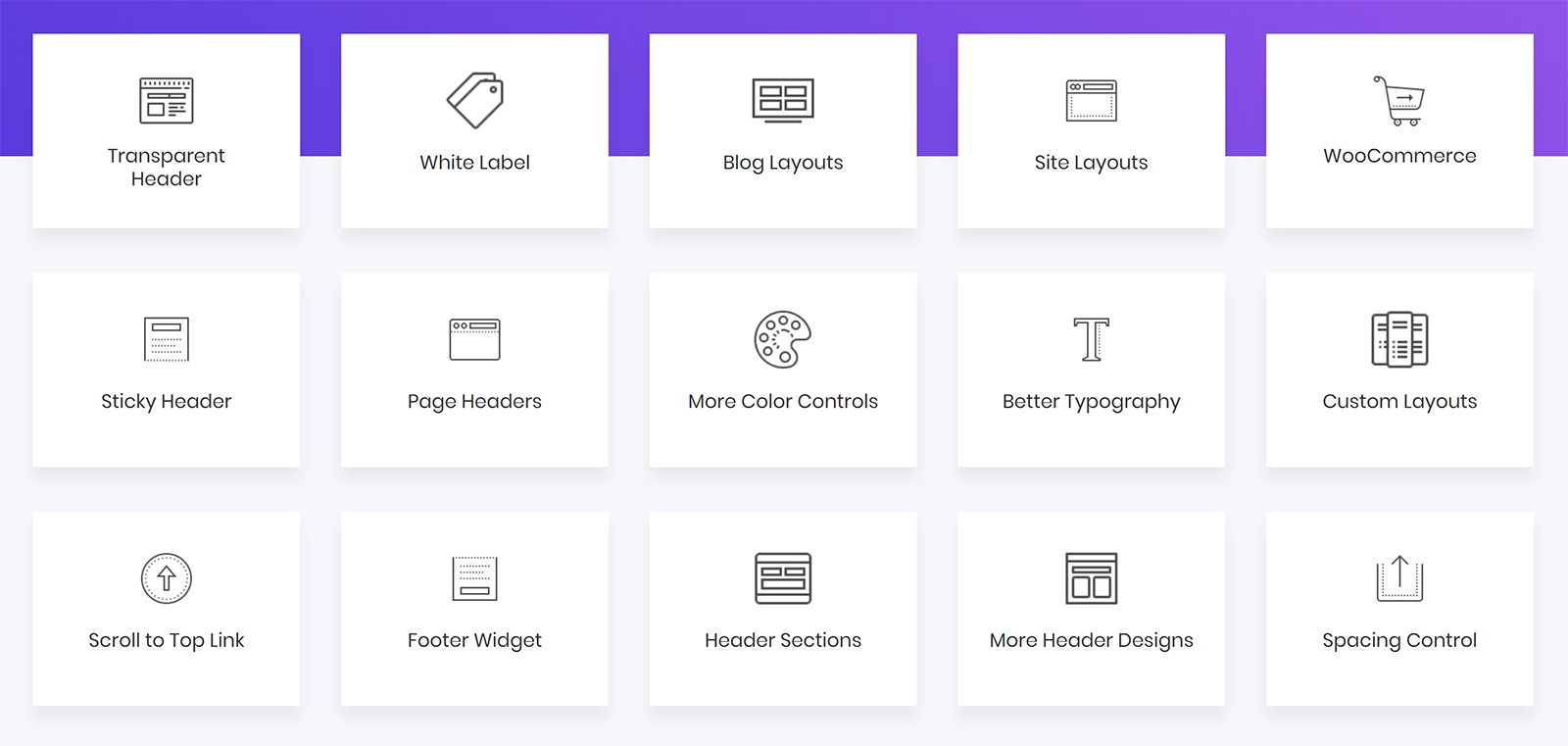 In addition to receiving priority support from the developers, Astra Pro offers many new features via modules. Those who purchase one of the agency bundles will also gain access to the full starter site design library.
A total of 18 pro modules are included with Astra Pro.
Most of the modules expand and enhance the functionality that's available in the WordPress theme customizer, and you can activate and deactivate modules as you see fit.